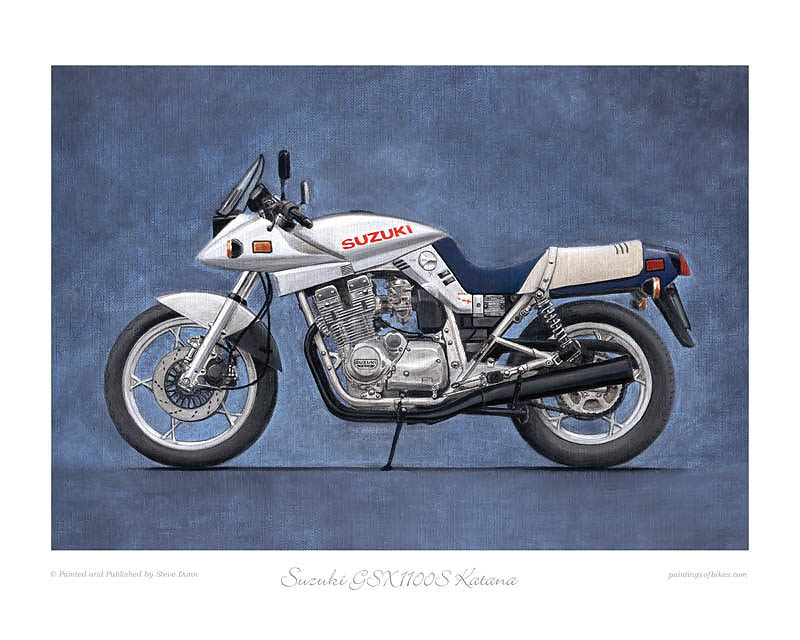 "Suzuki GSX1100S Katana"

The Suzuki Katana stunned the world with it's space-age design when it first appeared in the early 1980s. By 1985 the air-cooled GSX motor
had gained oil-cooling, and that engine powered the GSX-R Slabby models that eventually evolved into the watercooled GSX-Rs of today. The name "Katana"
is a reference to the legendary Japanese sword of the Samurai warriors of feudal Japan.