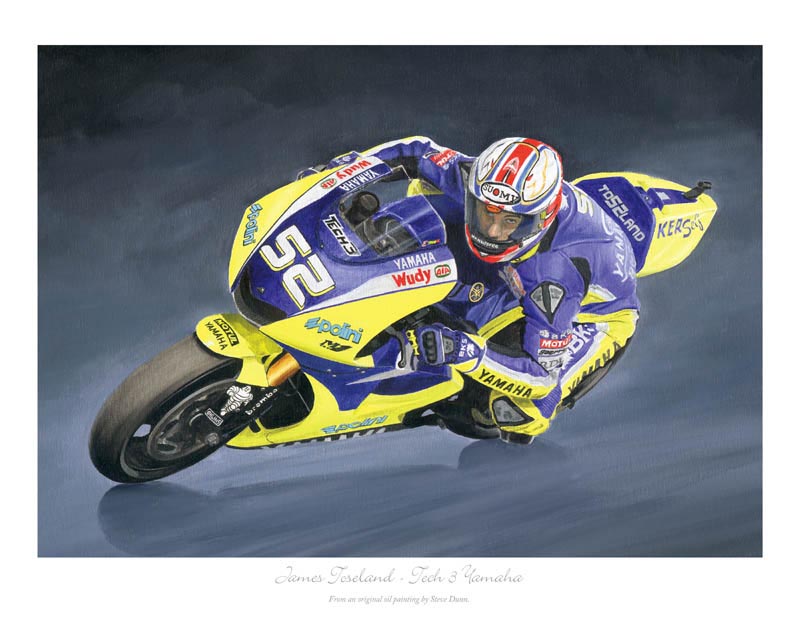 "James Toseland - Tech 3 Yamaha"

British star James Toseland was World Superbike Champion in 2004 and 2007. This print shows him in 2008 racing in MotoGP racing on the Tech 3 Yamaha.
After a very successful career at the highest level James was sadly forced to retire from racing in 2011 due to a serious wrist injury.