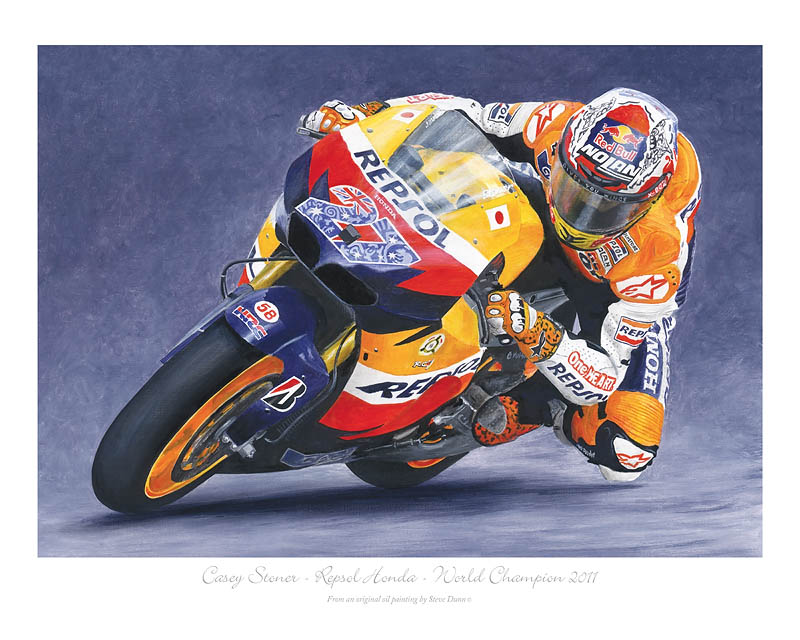 "Casey Stoner - Repsol Honda - World Champion 2011"

This print shows MotoGP 2011 World Champion Casey Stoner on the Repsol Honda RC212V. This was his second world title, his first having
been won on the Ducati GP7 four years earlier in 2007. Casey is one of the most talented motorcycle racers of the modern era.