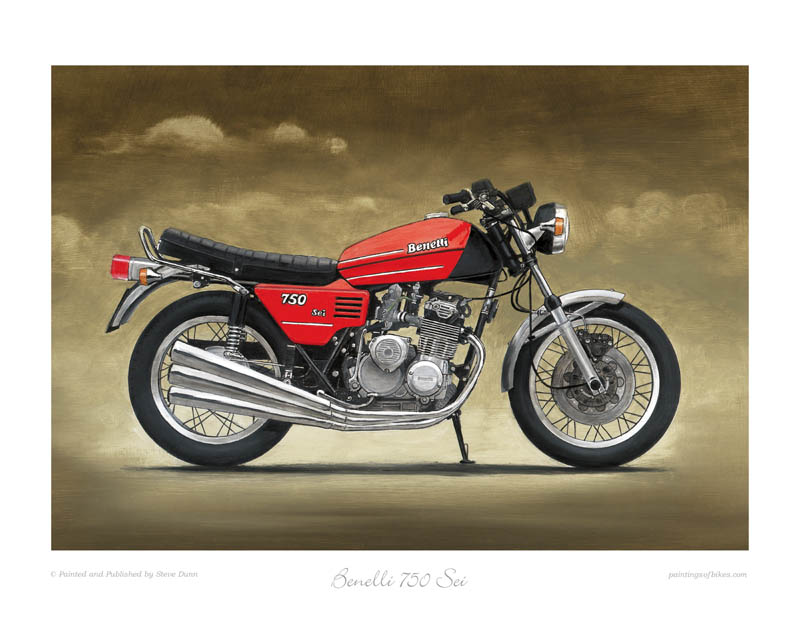 "Benelli 750 Sei"

The Benelli 750 Sei was designer Alessandro de Tomaso's attempt at beating the Japanese manufacturers at their own game. The Benelli Six
was basically a Honda CB500 Four with an extra cylinder at each end of the crankshaft, but it also came with Italian brakes, suspension, and design flair.
A smooth performer that sounds like a jet!