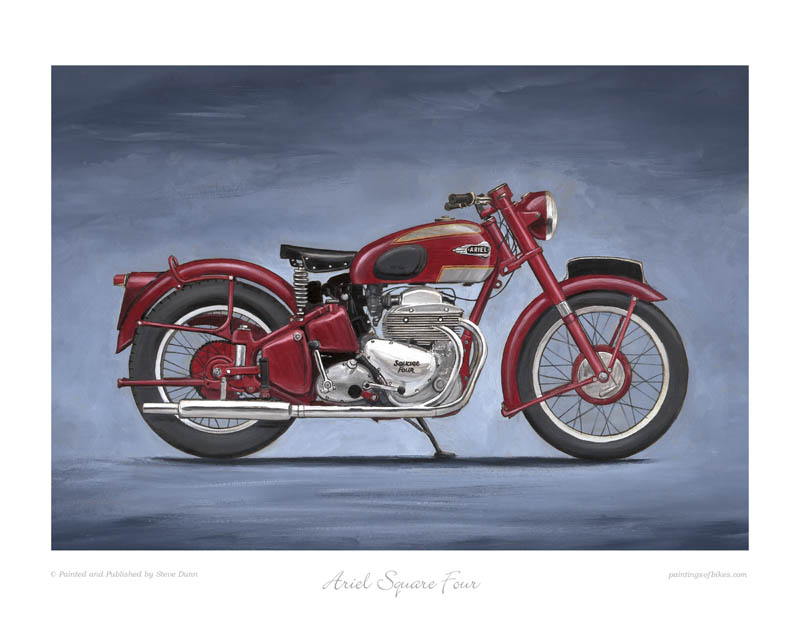 "Ariel Square Four"

The Ariel Square Four Mk2 was a true 100mph motorcycle. This great 1000cc classic motorcycle was so named because
the cylinders were arranged like two twins, with one pair in front of the other, to form a square four. Many were used for
pulling sidecars, and they were used by police forces too.